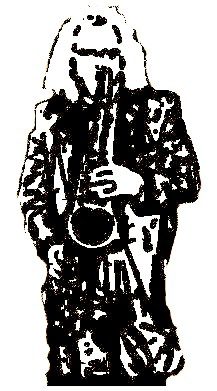 I'm often asked by my students and customers for some tips on how to get gigs, particularly the "right" gigs….I want to assure you that this skill is just as important as learning your scales. There are lots of guys out there who can play, but they don't seem to work very often. Here are a few things to keep in mind if you want to get the big money gigs:
AVOID OPEN MIC NIGHTS/BLUES JAMS ETC. LIKE THE PLAGUE
Just so you know what I mean, go to one of these events and have a good look around. None of the participants are working? Why would that be, assuming they have the requisite musical skills? The answer, friends and neighbors, is that they obviously hang out with other players who aren't working. Nobody can refer anybody to good gigs because it is most unlikely that anyone present has the slightest idea where the good gigs are.
KEEP YOUR WEBSITE UP TO DATE AND YOUR INTERNET PARTICIPATION HIGH
Seriously, think about it…..when you want to know about someone or something, you visit the website…..you should have a high quality personal website with PROFESSIONALLY SHOT pictures, videos, your calendar, a very brief bio (nobody really cares), and other pertinent information. Be extra careful about what you put up: just yesterday several of us were howling with laughter as one of the web's most obnoxious self-appointed "experts" absolutely murdered "Mustang Sally" while leading a line dance…..remember, once something is up on the net, it's there forever, so be extremely selective on what you put up and what you allow third parties to put up about you……budget at least an hour each and every day to participate in online discussion groups (always, always, always use your real name so they know where to find you) and social media like Facebook……I can't tell you how many gigs I've gotten just because somebody knew about me from the internet.
WHEN YOU GO OUT TO THE CLUBS, LOOK AND ACT LIKE A ROCK STAR
I can't begin to tell you how important this is….when you visit a venue you hope to be working soon, don't "break character"…..and don't wear blue jeans and a T shirt…..stop and ask yourself "What would Keith Richards wear?"……remember, English rock stars are the best rock stars……and don't stand in front of the stage with your horn case in front of you giving the band the "dying calf look" so they will take pity on you and let you sit in……If you do sit in (and this a topic for a lengthy discussion on another day), make it one or two tunes, no more…..it's not your show
BIRDS OF A FEATHER FLOCK TOGETHER
You will not get top drawer gigs if you hang out with posers and wannabe's…….get to know the guys who have the good gigs…..they're people just like the rest of us……and before long they will be referring the better gigs to you……
Remember, your gigs are only as good as your address book. Practice and develop top flight musical skills, and then develop a plan to get you in front of the right people!